Bar-Co Mechanical Heating & Air-Conditioning is a locally owned and operated company.

We have been serving the Wake County public for over 15 years: Bar-Co installs and services air-conditioning and heating systems for residential property and in commercial settings. We have customers throughout Wake county in Raleigh, Cary, Fuquay-Varina, Apex, Holly Springs, Garner, and Willow Springs.

Bar-Co provides the following services:
• Heat pumps and Furnace Systems
• Air conditioning (HVAC) Systems
• Heating/Cooling Service Agreements
• Furnaces repair
• Repair/Installation of most brand name heating and cooling systems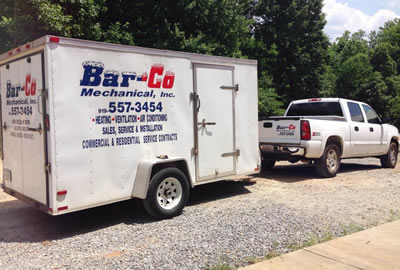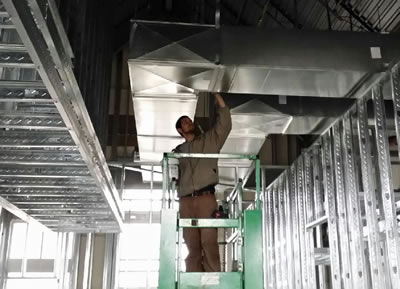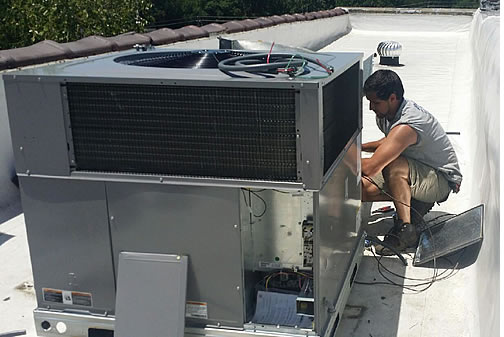 As a full-service HVAC company, Bar-Co is a licensed dealer/installer for the following national companies:

In the News

Bar-Co Mechanical Helps Homeowners Eliminate Microbial Bacteria Growth in Air Conditioning Units with UV Lights, Air Purifiers and Regular Maintenance in the Fuquay Varina Area

CARY-FUQUAY VARINA, NC -- August 28, 2015 -- Bar-Co Mechanical Heating and Air Conditioning of Fuquay Varina is helping homeowners eliminate microbial bacteria growth in the HVAC ductwork. Microbial growth is a common problem in heating and air conditioning systems in high humidity areas. Microbial growth can affect the health of people with allergies, asthma and even those suffering from COPD (Chronic Obstructive Pulmonary Disease).

"We are seeing more units with microbial bacteria growing in the air return and supply branches of their systems," said Barkley Arnold, President of Bar-Co Mechanical. "This is common in North Carolina where high humidity is the norm. If you have this microbial material in your system, you will eventually be breathing this matter as it moves into and through your ductwork."

See the full press release...